Finance Systems Management Home
Due to the COVID-19 pandemic, Finance Systems Management staff are working remotely indefinitely.  Please check here for updates.  FSM staff are working remotely during this time and cannot take phone calls.  Please email us at fsm@unm.edu for ALL inquires.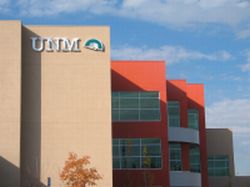 Finance Systems Management (FSM) is a division of the University Controller responsible for the management of the Banner Finance Accounting System at the University of New Mexico.
FSM
is responsible for the Finance module which includes:
Banner Upgrades.
Coordination with IT Business Affairs Technical Support team for testing and implementation of Banner defect resolutions.
Finance communications and user support resources.
Month-End system scheduling, processing and integrity.
Project Leadership and committee participation for Finance and University ERP initiatives.
Transaction process codes and postings.
Security access to the Finance systems and components.
Year-End system scheduling, processing and integrity.
FSM
is responsible for the University Chart of Accounts which includes:
Coordinate the approval and processing of new account code requests.
Create and maintain chart of account elements: index, fund, organization, program, activity.
Maintain Finance organization code hierarchy for financial reporting purposes.
FSM
supports core accounting and other administrative offices in the following areas:
Accounting data analysis.
Batch journal voucher transaction loads
Electronic approval queues
Transaction feeds to Finance from other modules, including Accounts Receivable, Budget, HR-Payroll, and Research Accounting.
FSM
also supports the Finance reporting database, Operational Data Store (ODS), as follows:
Develop and deliver standard end-user reports
Maintain the ODS refresh processes for Finance and Labor/Benefits data.
FSM-Network Support Area
:
Provides workstation and network support to Financial Services Departments.
Provides file and printing services to other University administrative departments.
Provides advice and support to UNM departments who have a Novell server on the UNM Tree.